Digging through the transcript of Microsoft's recent Worldwide Partner Conference, a number of people paused at CEO Steve Ballmer's comment that the company now has one million servers. As interesting is that he said that Google has more and Amazon fewer, while other big names like Facebook and Yahoo are in the 100,000 ballpark.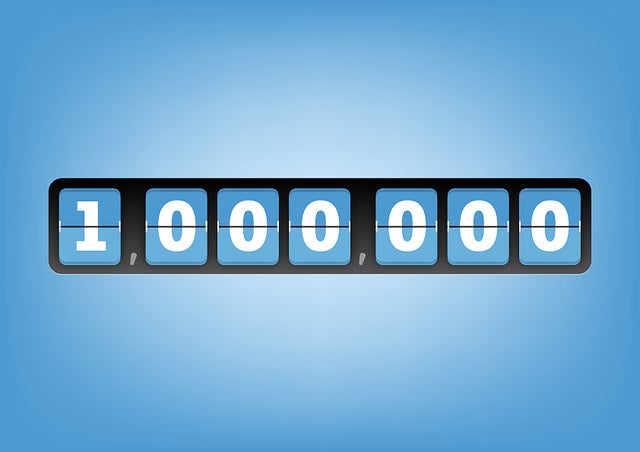 Let's dissect what matters:
--Does Ballmer know how Microsoft compares to his competitors? Probably not. As well-known Amazon Web Services engineer James Hamilton notes, Amazon has never released a server count. Neither has Google, although two years ago a Stanford professor deduced, based on official data about Google's data center energy output, that Google had around 900,000 servers.
--What does the number mean about Microsoft data center efficiency? That's a tough one to answer. Microsoft's IaaS and PaaS services are dwarfed by AWS. Bing is dwarfed by Google. More than 300 million people use Outlook.com, but 100 million more use Gmail.
Then there are Microsoft services, like Office 365 and other hosted enterprise software, that neither AWS or Google offer.
Do all of Microsoft's flagging competitive services, like Azure and Bing, plus its enterprise services, add up to more workloads than AWS has? Or is Microsoft just really inefficient at running its data centers?
These are questions posed by Roger, in the comments after Hamilton's blog post. He suggests we can't compare efficiency based on server numbers: "The numbers they should brag about are ratios – servers per system ops/admin person, annual power consumption per user, servers per user, etc." he wrote.
--Regardless of the comparison, what more does the one million figure tell us about Microsoft's data center? Hamilton does the math for us. He figures that one million servers equals 15 – 30 data centers, a $4.25 billion capital expense, and power consumption of 2.6TWh annually, or the amount of power that would be used by 230,000 homes in the U.S.
Those numbers are all huge, but plausible given Microsoft's size.
--Should we care? Hamilton argues the number isn't useful "mostly because a single data point is open to a lot of misinterpretation by even skilled industry observers."
That said, apparently there's significant interest throughout the industry. Data Center Knowledge said that its page that lists the best information about who has the most servers is one of its most popular.
Take a look, it's very interesting to see the enormous differences in scale. Rackspace, for instance, has just 94,000 servers. In 2011, SoftLayer said it had 100,000. EBay has 54,000 servers, compared to Facebook's "hundreds of thousands."
Ultimately, it's intriguing to find out how many servers Microsoft has, particularly because the giants in the industry are secretive about such data center metrics. But unless we have additional metrics, it's just too hard to draw any meaningful conclusions from the number.
Read more of Nancy Gohring's "To the Cloud" blog and follow the latest IT news at ITworld. Follow Nancy on Twitter at @ngohring and on Google+. For the latest IT news, analysis and how-tos, follow ITworld on Twitter and Facebook.