The CEO of Piston Cloud, which today announced it received $8 million in funding from sources including Cisco Systems and Swisscom, said companies are dissatisfied with the cost and customer service from public clouds and as a result are switching to private clouds.
"We're seeing it all over the place," said Joe Morrisroe, Piston's CEO.
Piston offers software for deploying private, OpenStack clouds.
There are a variety of reasons that companies are shifting to private clouds but one of the most common is cost effectiveness, he said. Companies spending $50,000 to $100,000 a month with a public cloud vendor can do better with a private cloud, he said.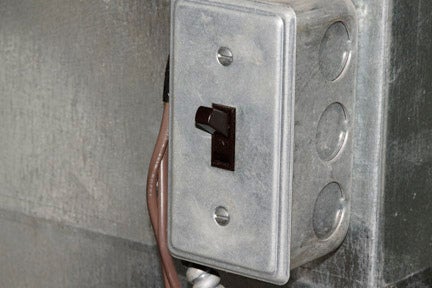 Piston touts the ease of use of its software. "Right now some of the larger non-Piston clouds require a small army of professional services and consultants," he said. "It shouldn't be that hard. It should be highly automated, very non-IT intensive to operate."
If in fact Piston's software is that easy to use, it's possible it saves costs for businesses. Every scenario is different so you can't generalize about when it makes sense to run a cloud privately or in a public cloud. But often running a cloud internally involves so much time and so much overbuilding, that in many cases it doesn't make sense. If Piston can cut down on some of those costs, perhaps it pays off for some businesses.
Another common reason businesses are switching to private clouds is "the services they're getting from the public cloud has rubbed people the wrong way," he said. "You don't need a portal and a credit card and an 800 number. You need a relationship and to some extent these customers of a certain size don't feel like they have a relationship with their public cloud vendor."
That was likely a dig at Amazon Web Services, which is commonly criticized for lacking the kind of customer service that enterprises are used to.
But for those businesses that are shifting to private clouds because of poor customer service, the traditional enterprise vendors have as much to gain as Piston. If businesses can't deal with the poor customer service available from the likes of Amazon Web Services, they can just wait a bit for traditional enterprise vendors like Dell, IBM, HP, and Oracle. All these vendors have either introduced or plan to introduce public clouds. Since their histories are in serving the enterprise, they're likely to provide the kind of services customers are looking for.
In the meantime, Piston said it will use its new cash infusion to contribute more engineering resources to contributing to the OpenStack core; continue to develop proprietary Piston technology aimed at its targeted enterprise customers; and expand sales and marketing globally.