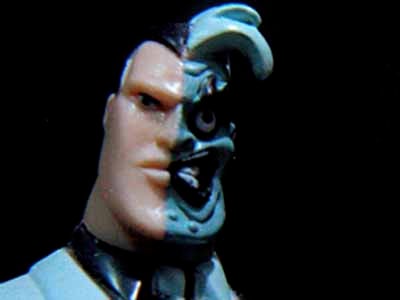 There are two perceptions about open source in the United Kingdom's government.
First, there is the public-facing perception: that national and local government organizations have launched multiple open source deployment and integration projects over the years that sometimes seem to have trouble actually getting off the ground. But then another open source project is launched--sometimes by the same local governments, and all seems right in the world again.
Then there are the glimmers of what appears to be a darker truth about how open source is really handled in the UK. Glimmers like Minister of Parliament (MP) John Pugh's 2007 statement at the launch of the National Open Centre (NOC): "Open source has enemies, and its enemies are very, very close to government." (The story of NOC and its ultimately fizzled launch was detailed last summer.)
More recently, the CEO of an open source vendor out and out accused one of the systems integrators tasked with implementing the Bristol City Council's latest open source project of deliberately fumbling the project in order to keep the integrators' connections with Microsoft secure and their own wallets fat.
"'My opinion is that the large systems integrators would not survive a transition to open source in the public sector, for the simple reason that the savings would be enormous,' Mark Taylor [CEO of Sirius] told Computer Weekly. 'The loss to their revenue would be massive. Their survival depends on there being no successful open source trials.'"
Taylor's statements, if true, would seem to explain an old gaping wound in the history of open source. In 2004, it was the Bristol City Council that announced an initial push to deploy open source software on up to 5,500 desktops. That initial plan was greeted with much enthusiasm, and one year after the project was launched in 2005, Bristol seemed well on its way, touting a potential savings of £1 million in 2006.
That was in March. But in November of that same year, the Birmingham City Council, which had launched a similar program, sputtered and failed. Bristol would ultimately abandon its own efforts after migrating just a small percentage of the planned desktops to StarOffice. At the time, the failures were cited as being too expensive, but it would later come out that Microsoft may have cut Birmingham a great deal on software just to keep open source out of that city.
In light of Taylor's statements, it may be the systems integrator's actions and motives that should be questioned.
In 2010, faced with the UK's national budget austerity measures breathing down their collective neck, Bristol decided to revive the efforts to build and open source infrastructure once more. The Council opened the project up for bidding and awarded the job to Computacenter, with Sirius as a partner to handle the open source stuff.
Taylor highlighted what he believed were serious behind-the-scenes problems with the deployment plan in a letter to MPs on the Public Administration Select Committee (PASC). His letter accused Computacenter of deliberately blowing the pilot program and dropped more than a few hints that Computacenter's relationship with Microsoft was a big part of the reason why.
Systems integrators in the UK have a powerful hold on government contracts according to some in the UK press, and Taylor's letter cited testimony from another small IT vendor before PASC in March that said the big integrators would often pull in smaller vendors to make it look like the big companies were spreading the government largess around.
Computacenter has emphatically denied these allegations, though sources I have close to the situation confirmed that Taylor is likely not too far off in his description.
This puts a much different picture on the state of open source in the UK government. All of those accusations that open source software was too hard or too expensive to deploy now seem heavily biased. It was hard to believe how it would cost a half-million pounds and only get 200 Linux desktops deployed in Birmingham, for example.
Taylor's descriptions would seem to indicate that the systems integrators didn't actually make a true effort, and it was all theater designed to convince the governments that open source was just too hard. And, since Microsoft UK loved to put out press releases and case studies about these failures, it seems the theater was meant for a global audience, too.
This is something that bears watching, I think, because if the government catches on to these shenanigans, we may finally get an unbiased look at what a public open source deployment in the UK might look like.