Editor's note: This image gallery accompanies the article: Ubuntu 11.04: Is Natty Narwhal the best Linux desktop ever?" Click through to that story for an in-depth review of Ubuntu 11.04.
A typical starting Unity screen with the left-hand application/file dock.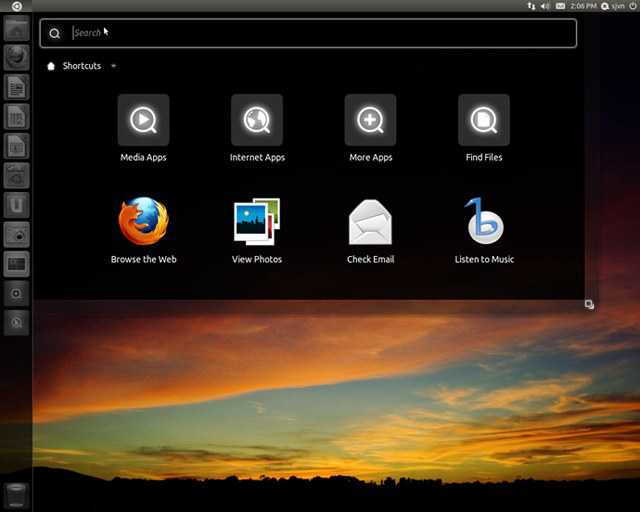 To find both applications and files, Unity offers its search bar as its primary interface instead of GNOME's Nautilus file manager or desktop icons.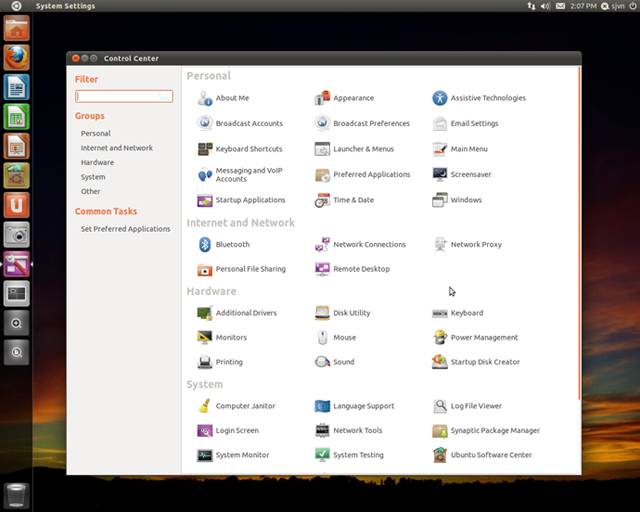 To mange your system, Unity uses a more traditional-looking control center. You access this via the topmost, righthand power icon under System Settings.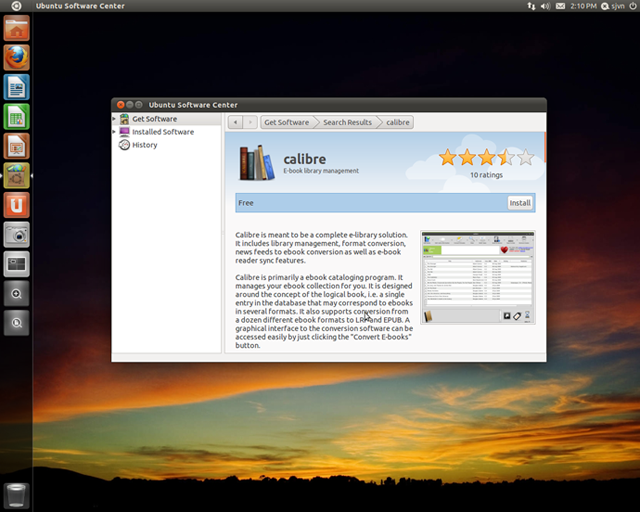 You can install applications on Ubuntu 11.04 via several different means but the preferred method is by the Ubuntu Software Center that lets you search for applications and offers ratings and reviews.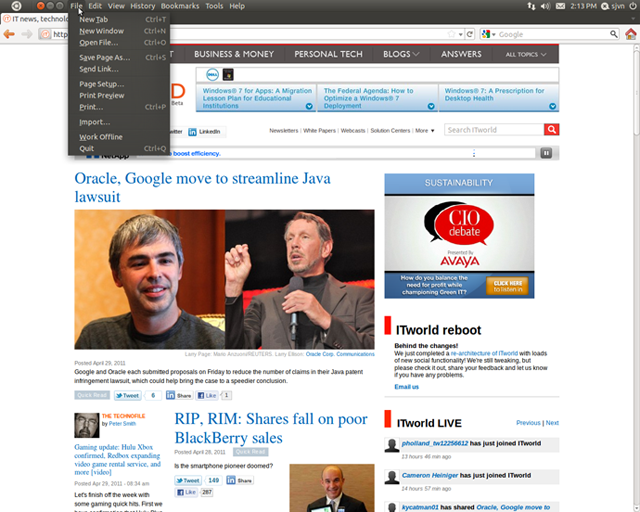 When you have an application in the foreground, the left hand dock shrinks into the screen's left edge and the program's menu appears in the top global menu.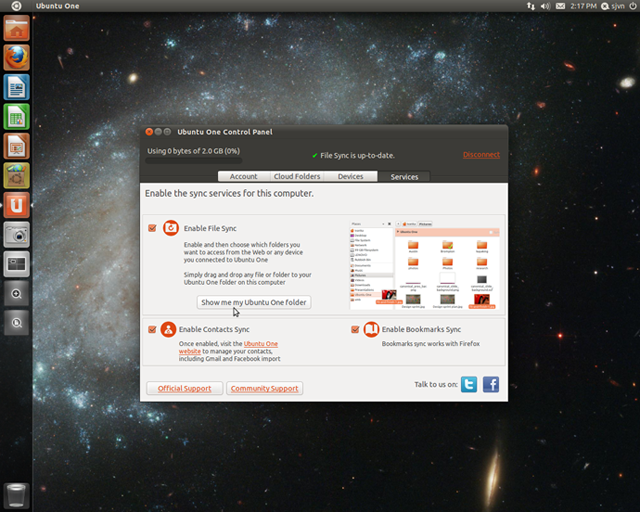 In addition to the desktop itself, Ubuntu comes with related cloud services. This includes a cloud-based file storage space -- ala Dropbox -- a contacts manager and a Web site bookmark manager. With this you can share all these across all your Ubuntu systems.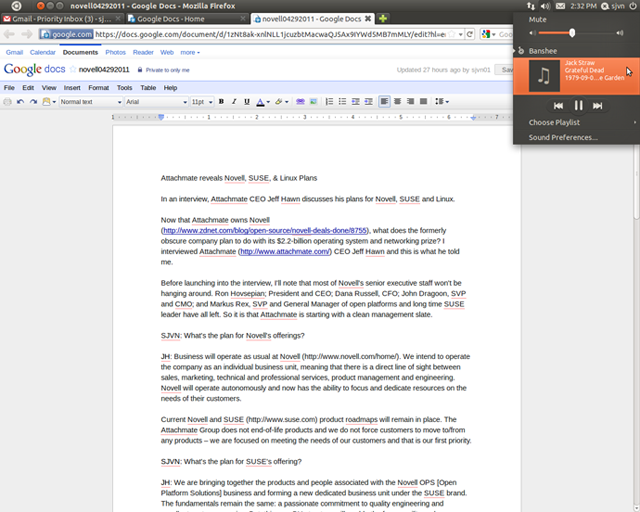 With App Indicators you can control applications, such as the Banshee media player in this case, from the audio control, without switching applications.