Google Glass isn't ready for prime time, but already the Internet-connected headgear is one of the most restricted, policed, and limited pieces of consumer technology out there. Google Glass has amazing potential. It offers hands-free access to navigation, video, photos, googling and much more. But its future and success beyond the nerdy cheerleaders using Glass today is still an unknown.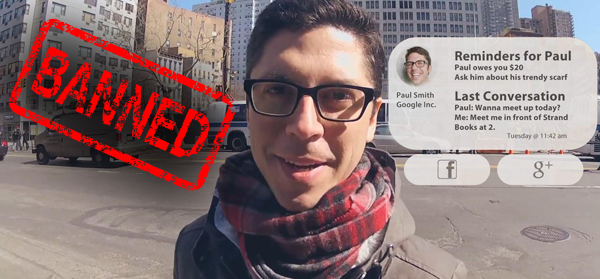 Just as with the iPhone and Android smartphone, the success of Google Glass will be largely defined by its killer apps. Developers are just now getting their feet wet creating Twitter, New York Times, and Facebook apps. But Google Glass app makers have an enormous tightrope to walk as they try to unlock the unique and full potential of Google Glass without unleashing a firestorm of critics. Privacy and decency come to the forefront of concerns. No doubt you've heard the controversy around the pornographic app made by MiKandi and Google's subsequent banning of it.
With new tech comes new responsibilities, both from the private and public sectors. But I do ponder if we knew half the crazy and disgusting things that take place on the Internet today would we have tried to ban them 15 years ago. Well actually lawmakers did.
In the 1996s lawmakers, motivated partly by the amount of smut on the Internet, came up with the Communications Decency Act. The act was passed in 1997, but the decency provision that pertained to the Internet was challenged ( Reno v. American Civil Liberties Union ) and portions were eventually overturned. Free speech advocates argued the bill would have a chilling effect on speech and the availability of medical information online. One of the arguments big tech companies made against the CDA was that it would stifle.
I'm not advocating an anything-goes for Google Glass - not by a long shot. I applaud Google and Google Glass watchdogs for putting a bright spotlight on the recent legal, privacy, and decency debates. But there is a voice inside of me that wonders; if Google (and others) keeps placing restriction on what Google Glass developers can experiment on might they stunt the technology before it has a chance grow.
A ban on facial recognition apps by Google has already faced criticism by developers. Software engineerHarry Yoon reacted to Google's ban on facial recognition on Google+ stating:
Aren't you creating a bad precedent by retroactively banning developers (after they have spent time and effort) from trying out what some might see as "innovative"? It'll become harder for us to try anything "new" or "innovative" if Google starts retroactively instituting "policies". I hope Google does the right thing by encouraging/rewarding innovations and not penalizing them in this exciting new technology/industry of wearable/Glass. 
For better or worse, here are seven things you can't do with Google Glass.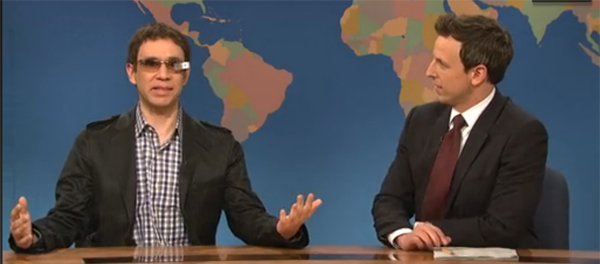 No Porn
Google updated its Google Glass Platform Developer Policies over the weekend stating: "We don't allow Glassware content that contains nudity, graphic sex acts or sexually explicit material." In the crosshairs of the new policy is MiKandi that launched a pornographic app for Google Glass. The company now says it's making changes to the app.
No Facial Recognition
Google says it will not approve any facial-recognition apps until strong privacy controls are created to safeguard against abuse. Google announced its stance on facial recognition on May 31st in a blog post and also wrote in its Glass Policies: " Don't use the camera or microphone to cross-reference and immediately present personal information identifying anyone other than the user, including use cases such as facial recognition and voice print."
No gambling in Vegas or coffee in Seattle
Privacy concerns with people having such easy access to taking pictures and videos in both private and public places have created preemptive moves to ban Google Glass.
Caesar's Entertainment in Las Vegas announced that it would not allow people wearing Google Glasses to be in its casinos or at its shows.
Seattle coffee house called 5 Points Cafe gained notoriety posting on its Facebook page stating: " For the record, The 5 Point is the first Seattle business to ban in advance Google Glasses. And ass kickings will be encouraged for violators."
No Driving
West Virginia, State Rep. Gary G. Howell (R) introduced a bill that would ban drivers from wearing Google Glass behind the wheel. Howell said a head-mounted display would distract a driver. This one is a no brainer and I imagine bans on texing while driving would apply to Google Glass in other states as well.
Can't share or resell Google Glass
At least with the beta developers Google Glass Explorer Edition you aren't allowed to share or sell your headwear. Google explains: "You may not resell, loan, transfer, or give your device to any other person. If you resell, loan, transfer, or give your device to any other person without Google's authorization, Google reserves the right to deactivate the device, and neither you nor the unauthorized person using the device will be entitled to any refund, product support, or product warranty."
No Hate
Google has banned violence, bullying, and hate speech from the type of content permitted via Google Glass. Depictions of gratuitous violence are not allowed and neither is " the promotion of hatred toward groups of people based on their race or ethnic origin, religion, disability, gender, age, veteran status, or sexual orientation/gender identity."
Can't buy a pair
Nope, you can't buy a pair of Google Glasses yet. The developers explorer program is closed and consumer aren't expected to be able to buy a pair until 2014.