7 rumored Apple products we can expect to see in 2016
From the iPhone 7 to the Apple Watch 2, what rumored Apple products will we see in 2016?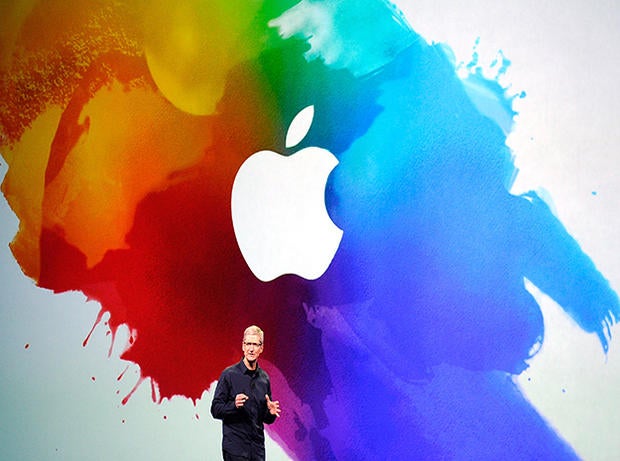 Tales from the rumor mill
Apple's share price may be at shockingly low levels these days, but the company is hardly on the decline. This past holiday quarter, for example, Apple posted the most profitable quarter in corporate history. And, not content to sit on its laurels, Apple is gearing up for an extremely busy 2016. Based on the plethora of Apple rumors out there, here's a list of the products we can expect Apple to introduce this year.
iPhone 5se
Likely set for an April launch, the rumored iPhone 5se is a 4-inch iPhone that promises to provide users who prefer a smaller form factor with more advanced technologies. And seeing as how the last 4-inch iPhone was released in September 2013, the iPhone 5se, for many people, has been a long time coming.
Spec-wise, the iPhone 5se will reportedly come with the A9 processor originally introduced with the iPhone 6s, an NFC chip for Apple Pay support, barometer tracking, more advanced (read: faster) Wi-Fi and LTE components, and an M9 motion coprocessor for "Hey Siri" functionality. Software-wise, the device is rumored to come with support for Live Photos, but no support for 3D Touch.
iPad Air 3
Apple hasn't updated its iPad Air line since October 2014, but many believed that Apple will introduce a revamped iPad Air 3 model at an event slated to take place on March 15. 
Leaked schematics point to the tablet housing LED flash support and an improved speaker system. Not only that, but we've also seen reports indicating that the iPad Air 3 may feature a 4K display, 4G of RAM, and even better battery life.
If all of these rumored features come to fruition, the iPad Air 3 may very well be the shot in the arm that Apple's beleaguered iPad lineup has desperately been searching for.
iPhone 7
Of course, the biggest Apple product launch of 2016 will be the iPhone 7. Not only will the iPhone 7 offer the standard array of spec bumps, it will introduce a completely new form factor which, according to some rumors, will be anchored by the removal of the traditional 3.5mm headphone jack, in favor of the device's lightning port.
Removing the headphone jack will not only help make the iPhone 7 thinner, it will also help Apple keep the device waterproof and rustproof. Some rumors claim that the iPhone 7 camera – which be upgraded to a dual-LED system – will sit flush with the device. Other reports claim the iPhone 7 will support wireless charging and come with more RAM than the 2GB on the iPhone 6s models.
New MacBooks
With the iPhone garnering so much attention, it's easy to forget that Apple still has a bustling Mac lineup typically anchored by the company's wildly popular and incredibly profitable line of notebook computers.
In 2016, folks interested in upgrading will have a lot to look forward to. Sources from Apple's supply chain have indicated that revamped MacBooks, equipped with Intel SkyLake processors, will likely be released before June. Much more than a typical spec bump, SkyLake processors promise to increase performance by upwards of 20% while, at the same time, delivering a 30% improvement in battery life.
Apple Watch 2
There will likely be two Apple Watch updates this year. First, Apple will implement some minor updates to the Apple Watch sometime in March or April. This is likely to take the form of new watch bands, a WatchOS update with some new software features, and perhaps new partnerships with established players in the watch industry.
Apple will likely save its bigger Apple Watch announcements for September. Then, we're likely to see a true next-gen Apple Watch. Some of the rumors we've heard so far are that the device will sport more powerful internals, will feature a FaceTime camera, and will come in a thinner casing. It remains to be seen if battery life will be improved significantly.
MacBook Air
The MacBook Air may be revamped in 2016 with an even thinner form factor. Not only that, but Apple's 2016 MacBook Air lineup may also include a 15-inch model for the first time.
Other Products
Apple of course has many other devices in its product lineup which likely won't see much of an upgrade in 2016, save of course for minor spec bumps. Such products include the recently upgraded Apple TV, the iPad Pro, and the iMac.
Next Up: Check out these related slideshows