Nextbit has announced a schnazzy new color for its flagship Robin smartphone. 
The ember model, which has bright red highlights at the top and bottom, can now be yours for $299. Nextbit notes the unlocked device comes in limited supply, so head on over to the official store if you want to pick one up.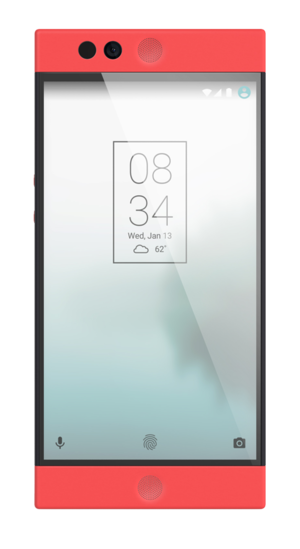 The major claim to fame with the Nextbit Robin is the 100GB cloud locker that stores app and user data for rapid recall if you're falling short on space. Nextbit is also working on a web interface to more easily access this information when you're at your PC. You can try it out as part of Nextbit's beta software testing program.  
The story behind the story: A lot of smartphone makers make grandiose promises about revolutionizing the market, but Nextbit has actually delivered something unique with its clever cloud storage solution and commitment to transparent updates. Unfortunately, CDMA carriers got left out of the party, so you'll need to be willing to go the unlocked route if you want to grab one for yourself.
This story, "Nextbit Robin goes bold and bright with new ember color variant " was originally published by Greenbot.