Updated
The best graphics cards for PC gaming
It's a bad time to buy.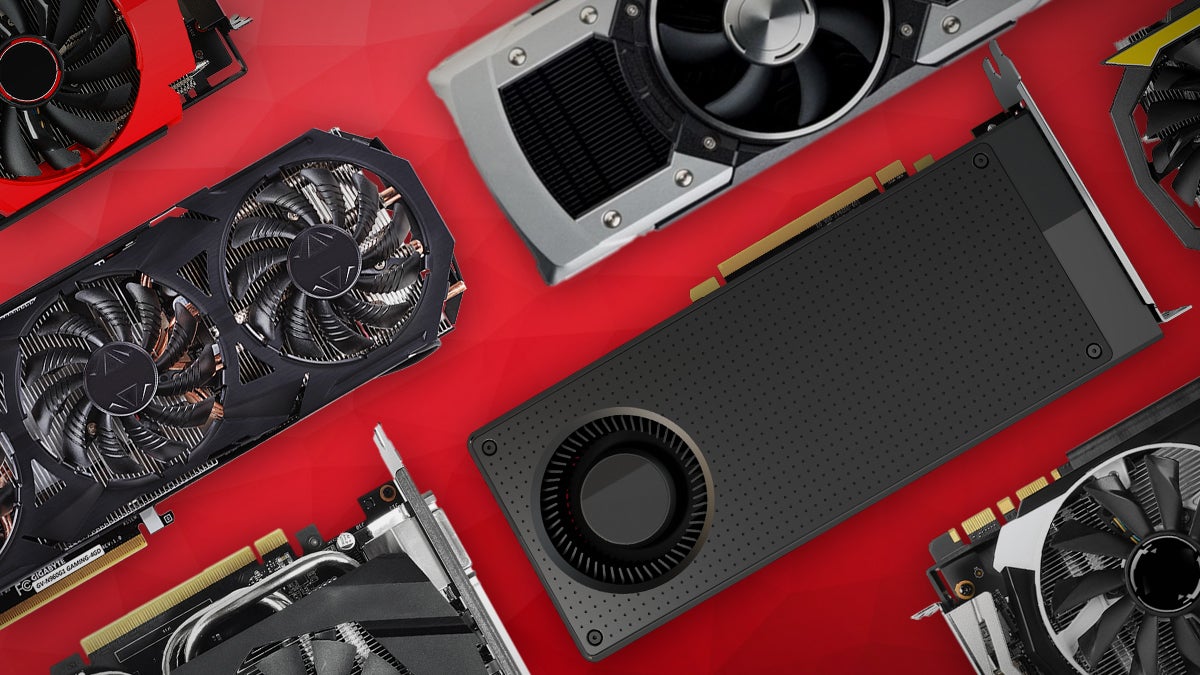 Page 2 of 2
Best enthusiast graphics card
Editor's note: We don't recommend any of these cards at the moment, as they're all selling for nearly twice suggested pricing in today's wildly astronomical graphics card market. Consider a holdover budget graphics card instead, or read PCWorld's guide on how to keep gaming in the coin mining era.
Up here in the "firmly enthusiast" $500-ish territory you've got three options: Nvidia's $450 GeForce GTX 1070 Ti, the $500 GeForce GTX 1080 and AMD's $500 Radeon RX Vega 64. As with Vega 56, the Radeon card has suffered from severe pricing inflation and availability woes since its August launch.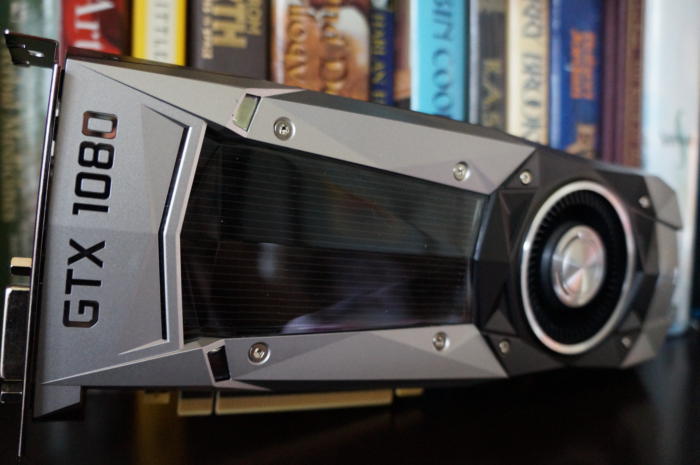 These graphics cards push a 144Hz 1440p monitor damned well in many games, or inch ever-closer to 60 fps at 4K resolution. Though the duo can't quite achieve that gold standard in every game at 4K resolution, it comes close in most of them, and 60 fps is often achievable with a few graphics tweaks.
The GTX 1080's performance story is even more compelling when you factor in the extreme overclocking capabilities of Nvidia's 16nm Pascal GPU. While we weren't able to sustain a usable 2GHz overclock with our GTX 1080 Founders Edition, we surpassed 2.1GHz (on air!) with the EVGA GTX 1080 FTW ($590 on Amazon), which features a hefty custom cooling system and an extra eight-pin power connector for additional juice. That EVGA card still wasn't able to hit 60fps with everything cranked to 11 at 4K resolution—but it came close.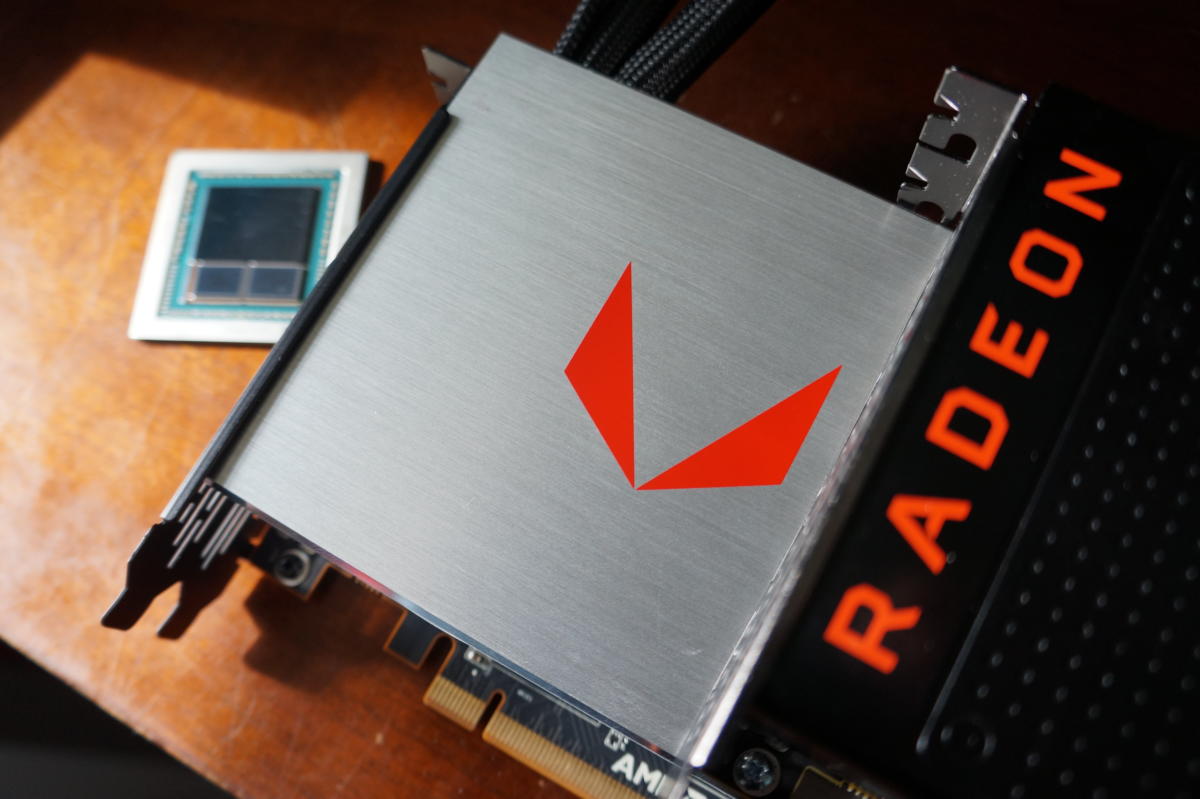 AMD's Radeon RX Vega 64 is faster than the GTX 1080 in some games—mostly Vulkan and DirectX 12 games—and slower in others. In general, the two trade blows.
Vega requires a borderline ludicrous amount of power to keep pace with Nvidia's card, however. The reference Radeon RX Vega 64 is also loud as hell and emits incredibly hot air. The only compelling reason to opt for AMD's card is to pair it with a more affordable FreeSync monitor, but a large portion of the initial Vega 64 stock was limited to pricey Radeon Packs that add $100 to the price of the card in exchange for a couple of games and coupons on highly specific, highly expensive hardware from AMD's ecosystem. That hefty markup greatly diminishes the only real selling point for Radeon RX Vega 64.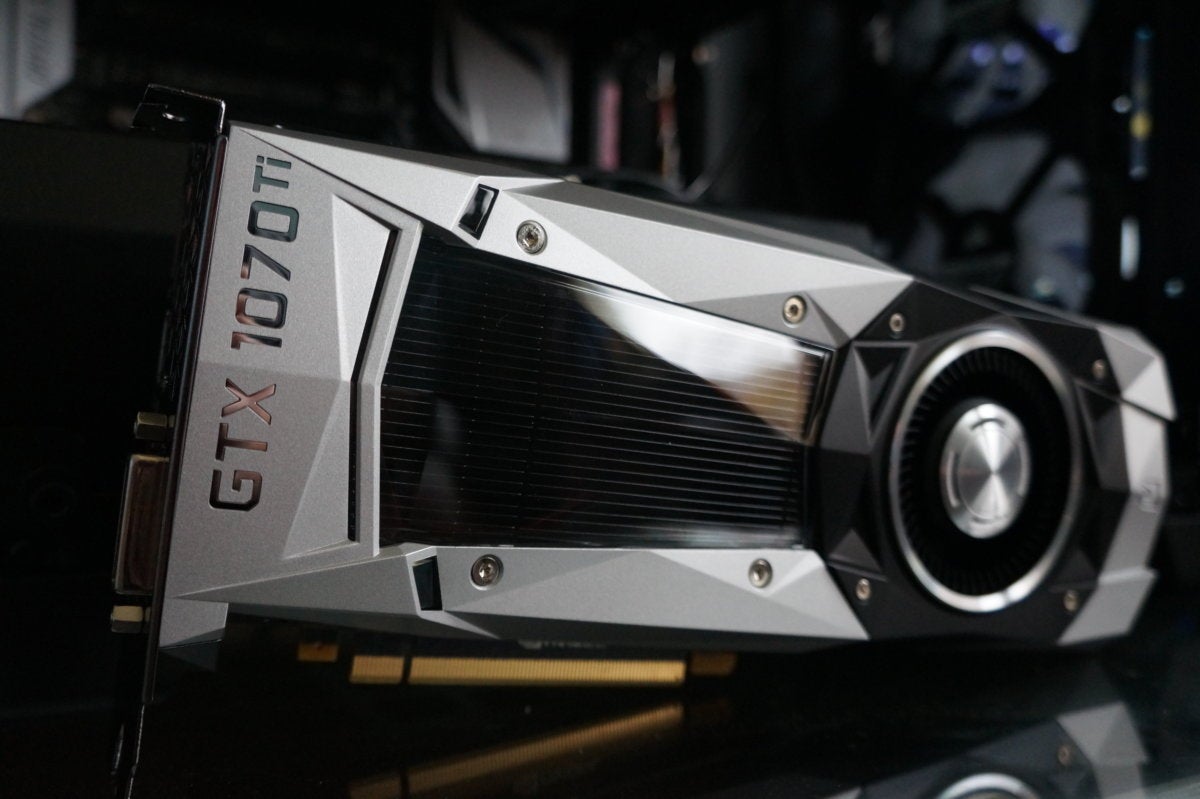 The $450 GeForce GTX 1070 Ti serves as a spoiler for the GTX 1080 if you're willing to roll up your sleeves and overclock the card. Its GPU just barely lags behind the GTX 1080's in raw hardware, and Nvidia actually restricts third-party board vendors from factory overclocking custom GTX 1070 Ti cards to keep those from overtaking the bigger brother. Silicon lottery willing, you can manually overclock a GTX 1070 Ti to meet or exceed a basic GTX 1080 in performance, especially if you spring for a customized version like the $500 EVGA GTX 1070 Ti FTW2—though customized GTX 1070 Ti cards fall awfully close to the cost of entry level GTX 1080s, too. Out of the box, the GTX 1070 Ti often offers performance slightly better than the $400 Vega 56, but a bit slower than the GTX 1080.
The GTX 1070 Ti is a superb option for people willing to tinker to achieve maximum performance. Vendors like EVGA and Asus are baking GTX 1070 Ti auto-overclocking tools into their graphics software to ease the process, but in our tests with EVGA's Precision XOC manually overclocking achieved notably higher results. 
The best 4K graphics card
Editor's note: We don't recommend any of these cards at the moment, as they're all selling for nearly twice suggested pricing in today's wildly astronomical graphics card market. Consider a holdover budget graphics card instead, or read PCWorld's guide on how to keep gaming in the coin mining era.
If you demand the pinnacle of PC gaming performance and don't care how much it costs to achieve it, the ridonkulously powerful Nvidia GeForce GTX 1080 Ti ($730 and up on Amazon) is your card. Radeon RX Vega cards can't come close to touching this level of firepower.
With performance 25 to 35 percent faster than the vanilla GTX 1080, this beast easily hits the hallowed 60-fps mark in many modern PC games at 4K resolution—and that's with everything cranked to 11. In the graphically demanding games that can't quite hit 60 fps at 4K/Ultra, small tweaks (such as reducing antialiasing levels, which isn't needed as much at 4K) can easily push you over the top.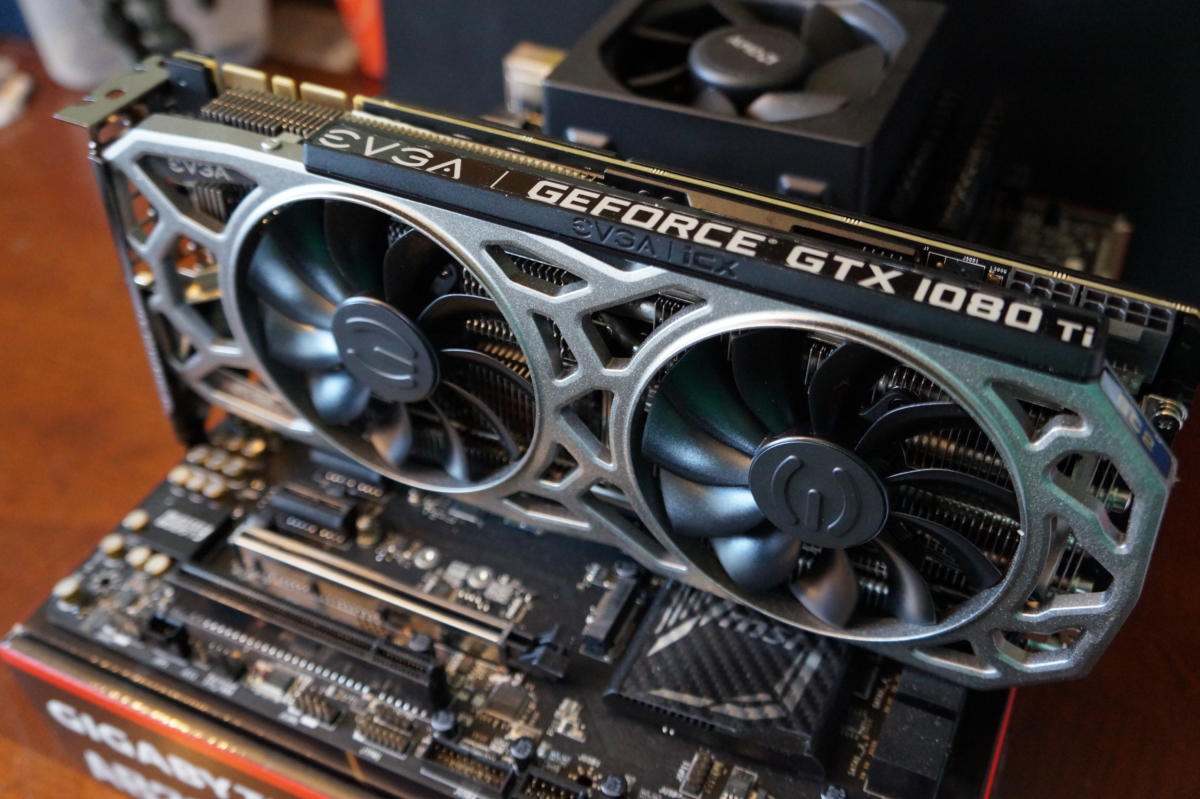 Adios, graphics compromises for 4K gaming. Adios, fussy multicard setup requirements for top-end UltraHD or 144Hz 1440p gaming. Nvidia's GeForce GTX 1080 Ti delivers.
While the initial models were limited to Founders Edition reference cards, which run warm and can get kind of loud when overclocked, custom GTX 1080 Ti models are starting to hit the market. We've tested the EVGA GTX 1080 Ti SC2 ($770 on Amazon) and it runs faster, far quieter, and much cooler than the Founders Edition, justifying its premium. The Gigabyte Aorus ($770 on Amazon) is another fine custom option.
After the GTX 1080 Ti's launch, Nvidia revealed a new Titan Xp ($1,200 on Nvidia's website). It features and the full version of the GP102 GPU, rather than the slightly cut-down version found in the GTX 1080 Ti and original Pascal-powered Titan X. Sure, it's more powerful than the GTX 1080 Ti, but the $500 price difference renders the Titan Xp irrelevant for even most deep-pocketed gamers. Stick with the GTX 1080 Ti.
What to look for in a custom card
If you want to shop beyond the scope of our picks, know that finding the right graphics card can be tricky. Various vendors offer customized versions of every GPU: For example, you can buy different Radeon RX 570 models from Sapphire, XFX, Asus, MSI, and PowerColor.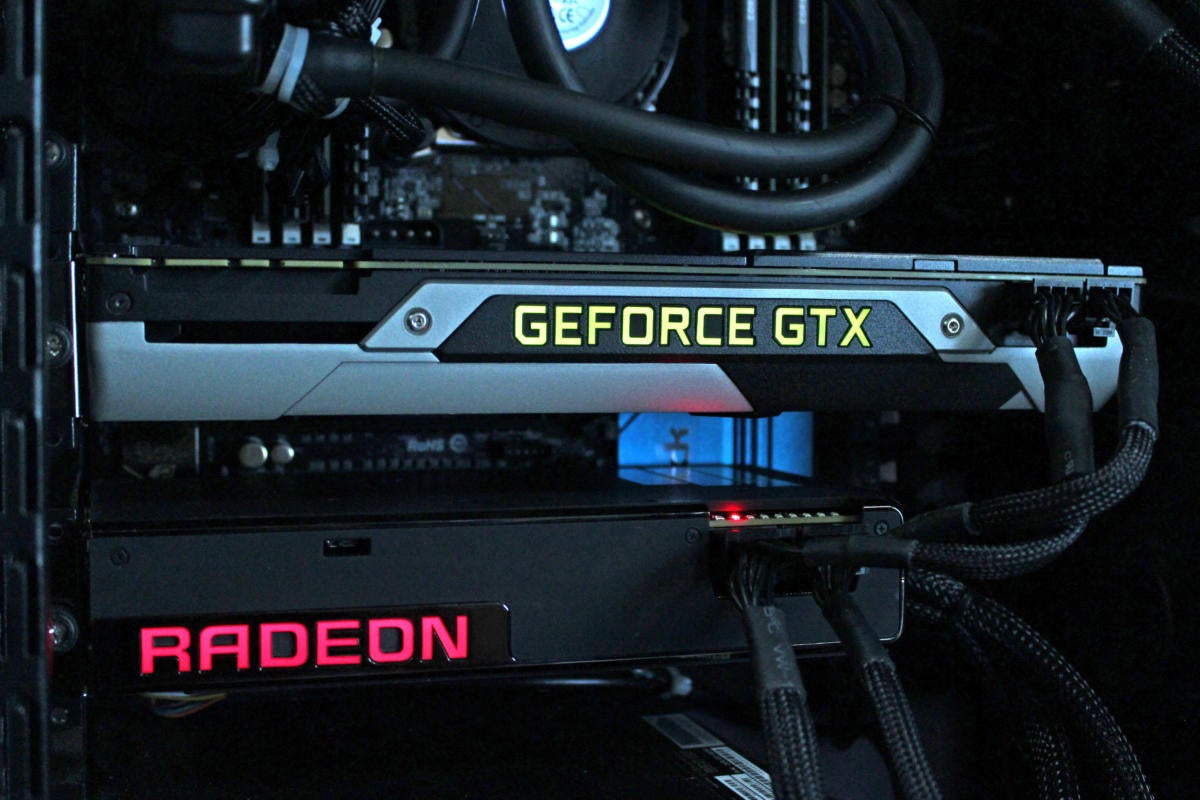 To help narrow down the options and find the right card for you, you should consider the following things when doing your research:
Overclocks: Higher-priced custom models are often overclocked out-of-the-box to varying degrees, which leads to higher performance.
Cooling solutions: Many graphics cards are available with custom coolers that lower temperatures and fan noise. The vast majority perform well. Liquid-cooled graphics cards run even cooler, but require extra room inside your case for the tubing and radiator. Avoid graphics cards with "reference" cooling systems if you can help it, unless you have a small-form-factor PC or plan on using custom water-cooling blocks.
Length: Many graphics cards are of a similar size, but longer and shorter models of many GPUs exist. Double-check that your chosen graphics card will fit in your case before you buy.
Compatibility: Not all hardware supports a wide range of connectivity options. Higher-end graphics cards may lack DVI ports, while lower-end monitors may lack DisplayPorts. Ensure your graphics card and monitor can connect to each other. Likewise, make sure your power supply meets the recommended wattage for the graphics card you choose.
Check out our recent reviews
Below is a list of our most recent reviews for individual graphics cards. We've kept it to the most current GPUs—expect to see more added over time.
At a Glance
EVGA GTX 1070 Ti SC Black Edition

Nvidia GeForce GTX 1060
Shop Tech Products at Amazon