Update
Best DVR for cord cutters
Tivo vs. Tablo vs. Channel Master vs. Plex: None are ideal, but one might work for you.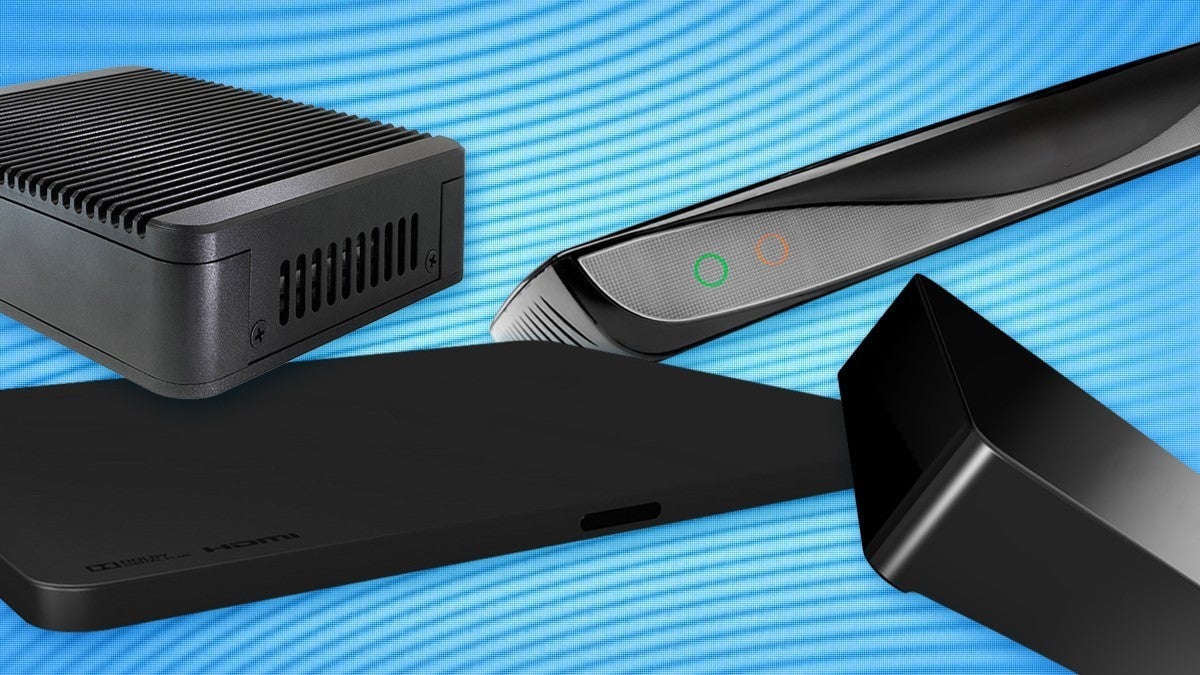 Here's the hard truth for cord-cutters right now: The ideal over-the-air DVR doesn't exist. And if you're on the fence about even needing one, see this article to help you decide.
While some products are better than others, all of them—from Tablo and TiVo to Channel Master DVR+ and HDHomeRun with Plex—have at least one critical weakness. If you want to record broadcast TV channels from an antenna, you must decide which of those weaknesses you'll tolerate.
The good news is that the lowly antenna is experiencing a rebirth, and we're likely to see even more over-the-air DVR products. But if you want to start recording broadcast channels now, here's a rundown of where the current products stand.
Editors' note: This story was updated on April 13, 2018 to add our review of Plex DVR, which is our new top pick for cord-cutting power users. We also removed our recommendation of Channel Master's DVR+, which has been discontinued by the manufacturer. 
The best OTA DVR for most cord-cutters
The recent introduction of the Tablo Dual DVR, with its 64GB of internal storage, hasn't changed our opinion that the older Tablo DVR is the best choice for most people. This whole-home solution streams recordings to nearly any connected device. Plug in an external hard drive and an antenna, then connect the Tablo box to your network over Wi-Fi or ethernet, and you can stream live or recorded TV through the Tablo app on phones, tablets, computers, media streamers, and smart TV.
Tablo is simple to set up, has broad device support, and offers common DVR functions such as live TV time-shifting and catching up with recordings in progress. Best of all, you never have to switch inputs from the streaming box you're already using. Those pluses help compensate for Tablo's sometimes-inferior recording quality, lack of granular recording options, and occasional glitches.
The best OTA DVR for just one TV
The TiVo Roamio OTA feels a bit like a relic of the cable era, with its clunky remote control and occasionally confusing interface. Still, it's a powerful four-tuner DVR with useful ad-skipping features, and it includes lifetime DVR service in its $400 price. It also ties into several major streaming services such as Netflix, Amazon Prime, and Hulu, putting all recorded and streaming episodes of a given show into a single menu. Still, many newer streaming services are absent—including channel bundles like Sling TV—and adding whole-home or out-of-home DVR requires pricey hardware add-ons. It's a tough sell if you have more than one television at home.
Best OTA DVR for power users
If setting up a DVR using Plex was more straightforward, it would be our no-reservations top pick. As it stands, setting up a Plex-based DVR is a daunting process involving products from at least three other manufacturers (you'll need a TV tuner; a TV antenna; and a set-top box, NAS box, or personal computer). That mix can lead to difficult-to-troubleshoot problems.
Once you have everything assembled and sussed out, you'll have a powerfully extensible system that delivers granular control over the recording and recording-management processes. But one of things you won't get with a Plex DVR is a grid-based channel guide. This in-depth review should help you decide if the trade-offs are worth it. 
What to look for in an over-the-air DVR
Evaluating over-the-air DVR solutions is tough, because there are so many factors that can make or break the experience. If you want to investigate further, here are some factors to consider:
Ad-skipping features: Advertising is still a staple of broadcast TV, but some DVRs provide tools to help you skip them. TiVo is the best in this regard, providing an auto-skip button for some programs, and a 30-second skip button for everything else.
Antenna placement options: Over-the-air DVR is useless if you're antenna can't
receive channels, so unless you've got coaxial cable wired to the roof, you'll need to set up your DVR in a place with solid indoor antenna reception. Tablo can operate anywhere in the house, HDHomeRun must be wired to your router, and TiVo and Channel Master are tied to your television. Plan accordingly.
Granular recording options: Perhaps you'd like to keep only a certain number of recent episodes, or replace your recordings with higher-resolution versions when available. Not all DVRs are equal in the recording controls they provide. Our full reviews will provide more details.
Live TV time-shifting and catch-up: Want to pause for snack breaks? How about watching partway through a program so you can skip the commercials? Most DVR solutions support this type of time-shifting, but HDHomeRun and Plex currently don't.
Number of tuners: More tuners means more simultaneous recordings or live viewings. TiVo has four tuners, Tablo has two- and four-tuner options, and HDHomeRun lets you daisy-chain multiple dual-tuner units together. With Channel Master, two tuners is the limit.
Out-of-home streaming: Only Tablo natively supports live and recorded TV on the go, while Plex at least provides access to recordings. TiVo requires the aforementioned $150 TiVo Mini box for each additional TV, and a $130 TiVo Stream for mobile device access.
Storage options: With the exception of TiVo Roamio OTA, all the DVRs we reviewed support storage on external hard drives.
Whole-home support: Unless you only plan to watch on a single television, you'll want a whole-home system, which means buying a networked tuner (Tablo or HDHomeRun) or setting up extenders (such as TiVo's $150 Mini units).
OTA DVR solutions still in development
The over-the-air DVR space should get more competitive over the next year or so. Here are some other solutions we're anticipating:
Tablo LIVE and cloud DVR: Tablo is also working on a $99 networked tuner that ties into existing Tablo apps, due out in Q2 2017. While it won't have local DVR capabilities built-in, an upcoming cloud DVR service will let users store their recordings online in exchange for a monthly service charge. One downside: The single tuner will only allow for recording or watching one program at a time.
HDHomeRun DVR: SilliconDust, the makers of the HDHomeRun tuners, have been working on their own DVR solution for a couple years now, and unlike Plex DVR, it will support time shifting. Keep an eye on this solution if you have an Android TV device, PC, or Xbox One console—those are the only platforms HDHomeRun supports—or join the beta now for $60. The official release should happen later this year.
HDHomeRun and Channels DVR: Channels is a slick third-party HDHomeRun app for Apple TV and iOS devices. Full DVR support is in development, but it's separate from HDHomeRun's own service, and requires a Mac, Windows PC, or NAS box to store recordings. You can join the beta for $8 per month.
Our OTA DVR reviews
Shop Tech Products at Amazon