Android versions 5.0 and 5.1: Lollipop
Google essentially reinvented Android — again — with its Android 5.0 Lollipop release in the fall of 2014. Lollipop launched the still-present-today Material Design standard, which brought a whole new look that extended across all of Android, its apps and even other Google products.
The card-based concept that had been scattered throughout Android became a core UI pattern — one that would guide the appearance of everything from notifications, which now showed up on the lock screen for at-a-glance access, to the Recent Apps list, which took on an unabashedly card-based appearance.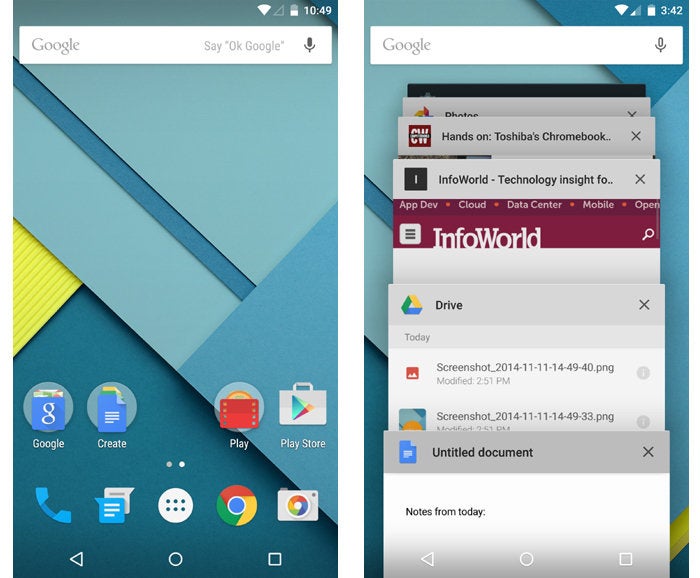 Lollipop introduced a slew of new features into Android, including truly hands-free voice control via the "OK, Google" command, support for multiple users on phones and a priority mode for better notification management. It changed so much, unfortunately, that it also introduced a bunch of troubling bugs, many of which wouldn't be fully ironed out until the following year's 5.1 release.
Android version 6.0: Marshmallow
In the grand scheme of things, 2015's Marshmallow was a fairly minor Android release — one that seemed more like a 0.1-level update than anything deserving of a full number bump. But it started the trend of Google releasing one major Android version per year and that version always receiving its own whole number.
Marshmallow's most attention-grabbing element was a screen-search feature called Now On Tap — something that, as I said at the time, had tons of potential that wasn't fully tapped. Google never quite perfected the system and ended up quietly retiring its brand and moving it out of the forefront the following year.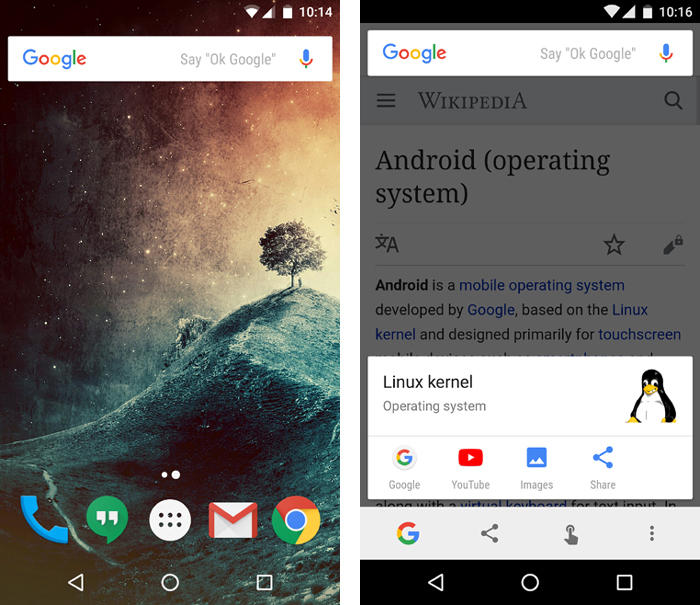 Android 6.0 did introduce some stuff with lasting impact, though, including more granular app permissions, support for fingerprint readers, and support for USB-C.
Android versions 7.0 and 7.1: Nougat
Google's 2016 Android Nougat releases provided Android with a native split-screen mode, a new bundled-by-app system for organizing notifications, and a Data Saver feature. Nougat added some smaller but still significant features, too, like an Alt-Tab-like shortcut for snapping between apps.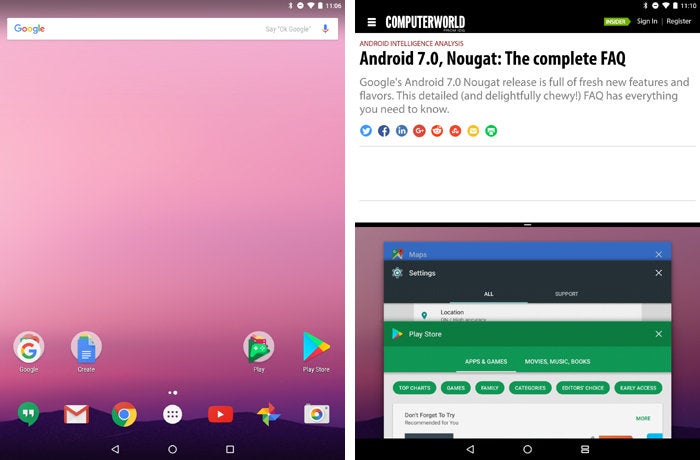 Perhaps most pivotal among Nougat's enhancements, however, was the launch of the Google Assistant — which came alongside the announcement of Google's first fully self-made phone, the Pixel, about two months after Nougat's debut. The Assistant would go on to become a critical component of Android and most other Google products and is arguably the company's foremost effort today.
Android version 8.0 and 8.1: Oreo
Android Oreo added a variety of niceties to the platform, including a native picture-in-picture mode, a notification snoozing option, and notification channels that offer fine control over how apps can alert you.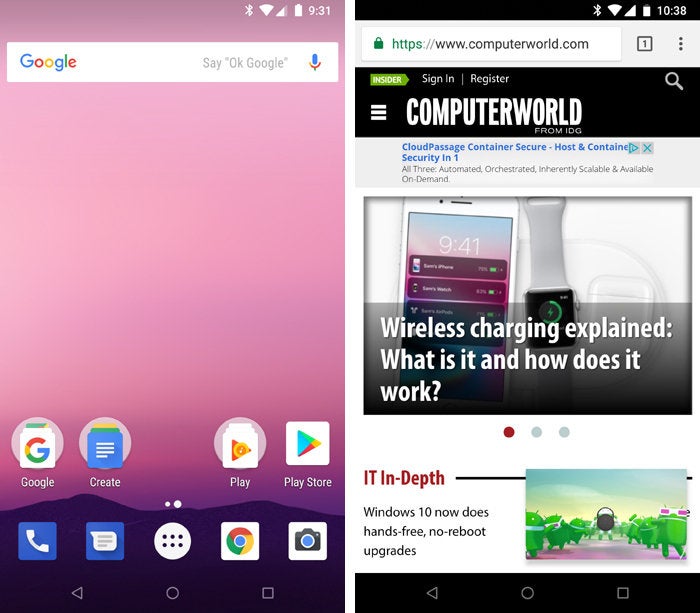 The 2017 release also included some noteworthy elements that furthered Google's goal of aligning Android and Chrome OS and improving the experience of using Android apps on Chromebooks, and it was the first Android version to feature Project Treble — an ambitious effort to create a modular base for Android's code with the hope of making it easier for device-makers to provide timely software updates.
Android version 9: Pie
The freshly baked scent of Android Pie, a.k.a. Android 9, wafted into the Android ecosystem in early August 2018. Pie's most transformative change was its new gesture navigation system, which traded Android's traditional Back, Home, and Overview keys for a large, multifunctional Home button and a series of gesture-based commands.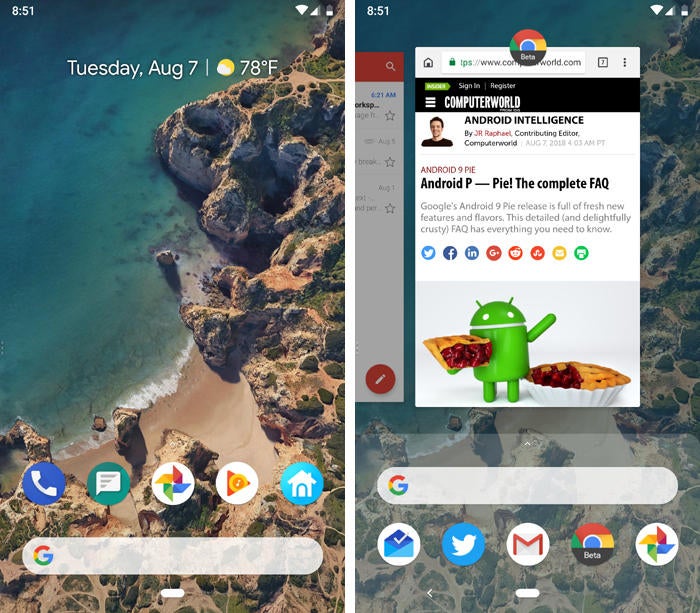 Pie included some noteworthy new productivity features, too, such as a universal suggested-reply system for messaging notifications, a more effective method of screenshot management, and more intelligent systems for power management and screen brightness control. And, of course, there was no shortage of smaller but still-significant advancements hidden throughout Pie's filling, including a smarter way to handle Wi-Fi hotspots, a welcome twist to Android's Battery Saver mode, and a useful new touch for fingerprint sensors.
Android 9 had plenty of under-the-hood improvements as well, including a variety of privacy and security enhancements. And the software sported its share of visual tweaks — most notably an updated look for the notification and Quick Settings panel and an ambitious series of added animations throughout the interface.
Pie also introduced a new dashboard of "Digital Wellbeing" controls intended to help with the ever-present challenge of balancing the digital and physical world.
Android version 10: Q
Google released its first beta preview of 2019's Android Q in March and followed it up with updated previews in April and May. Q's most prominent change thus far is a totally reimagined interface for Android gestures (yes, again) — this time doing away with the traditional Android Back button altogether and relying on a much more iPhone-reminiscent approach to system navigation.
Android Q also introduces a new setup for security updates that'll allow for faster and more consistent rollouts across the entire ecosystem. And the software has plenty of other important under-the-hood improvements, including an updated permissions system that gives you more control over exactly how and when apps are able to access location data as well as expanded protection of unique device identifiers that can be used to track a device's activity over time.
Beyond that, our early peek at Q plants the seeds for a new bubble-based system for multitasking — in which apps are able to present anything from individual messaging conversations to lists, recipes, and even directions in an overlay interface that collapses down and can be kept in a small floating bubble on your screen. The software lays the groundwork for a long-overdue overhaul of Android's sharing menu, too, and provides apps with a simpler way of letting you change a system setting — without having to switch away from your current process.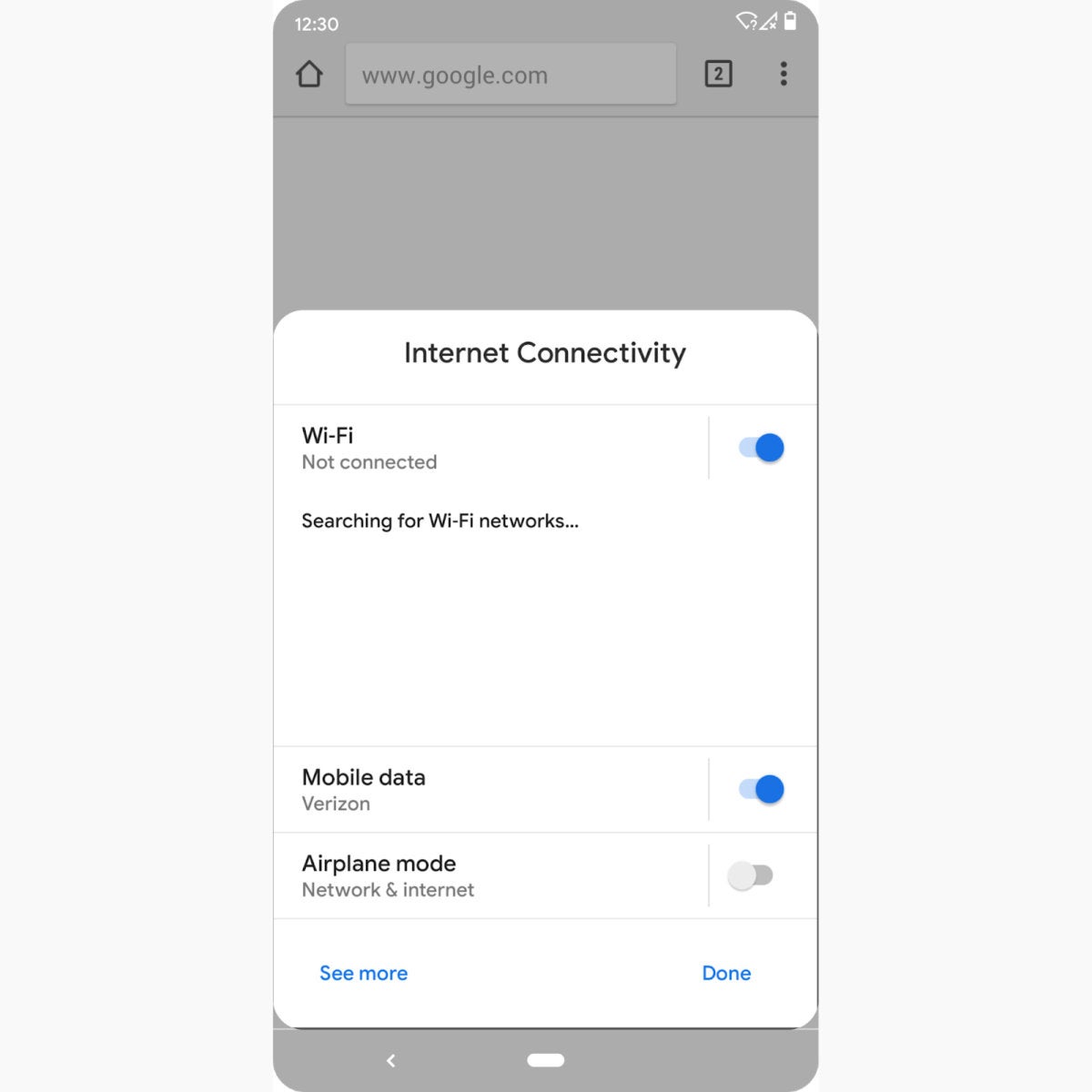 If all of that isn't enough, Q also looks like it could feature some noteworthy enhancements to Android's notification system and power management options.
Google is planning to release a total of six Android Q betas over the course of 2019, leading up to the launch of the completed Q version (with a yet-to-be-determined name) sometime in the third quarter of the year. It's likely we'll continue to see a fair amount of evolution as that process progresses, so stay tuned.
More Android nostalgia
This article was originally published in November 2017 and most recently updated in May 2019.
This story, "Android versions: A living history from 1.0 to Q" was originally published by Computerworld.